Swimming Pools and Patios Construction in North Cyprus
If you are thinking about building a swimming pool for your villa in Northern Cyprus and you are looking for a reliable experienced contractor to complete the task, you are in the right place. Cyprus Homebuilders has been working in the pool construction business for fifteen years and builds top-quality pools that comply with the highest European standards.

Homeowners and homebuyers love a swimming pool, and it is the perfect upgrade for our warm and humid North Cyprus climate. After a long day on outside, there is nothing like a refreshing warm-water pool for dipping your toes, swimming a lap, or relaxing by the moonlight. Not only that, you can expect a swimming pool to increase the value and desirability of your home should you ever decide to part with it. Take a swim, and then lounge away the evening on a custom tile patio. Cyprus Homebuilders can help you design a soothing and carefree swimming pool and patio surround for the entire family to enjoy.
Swimming Pools Built to Perfection
Our thorough preparation for each project and careful step-by-step implementation is crucial. Unlike many local pool contractors, we genuinely care about your project's success as well as our company's reputation. When we construct a swimming pool in the TRNC, we complete it to the highest standards.
The materials in your new swimming pool including terrace (insulation, adhesive, tiles, etc.) are to the highest quality available on the market. Both the pool and the terrace are constructed using proper preparation techniques such as correct soil compacting, and reinforcements made with the correct standard of metal bars so as to avoid cracks and sunken patio tiles.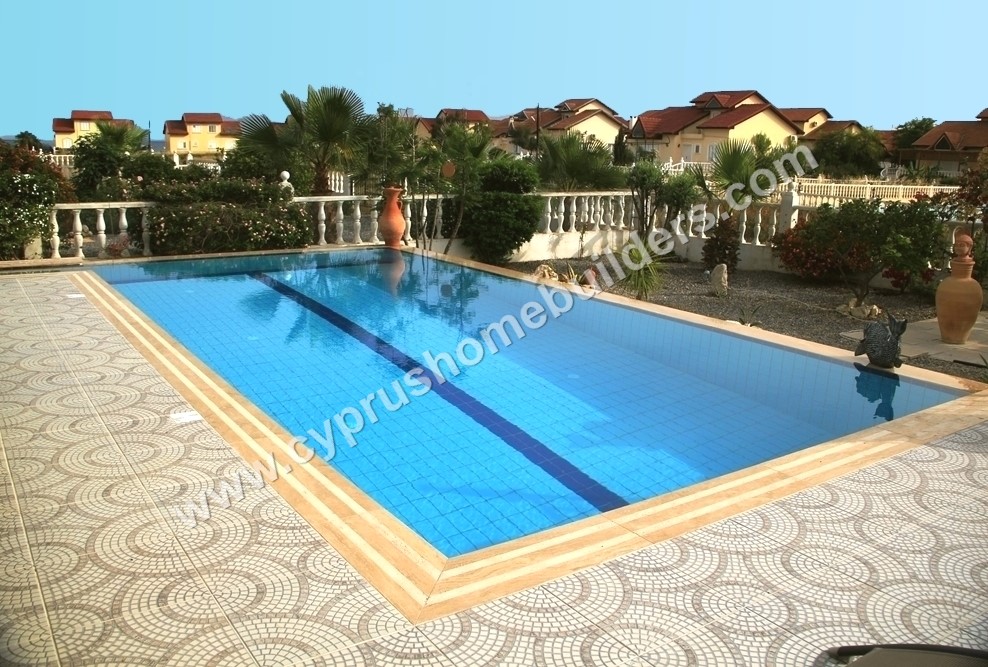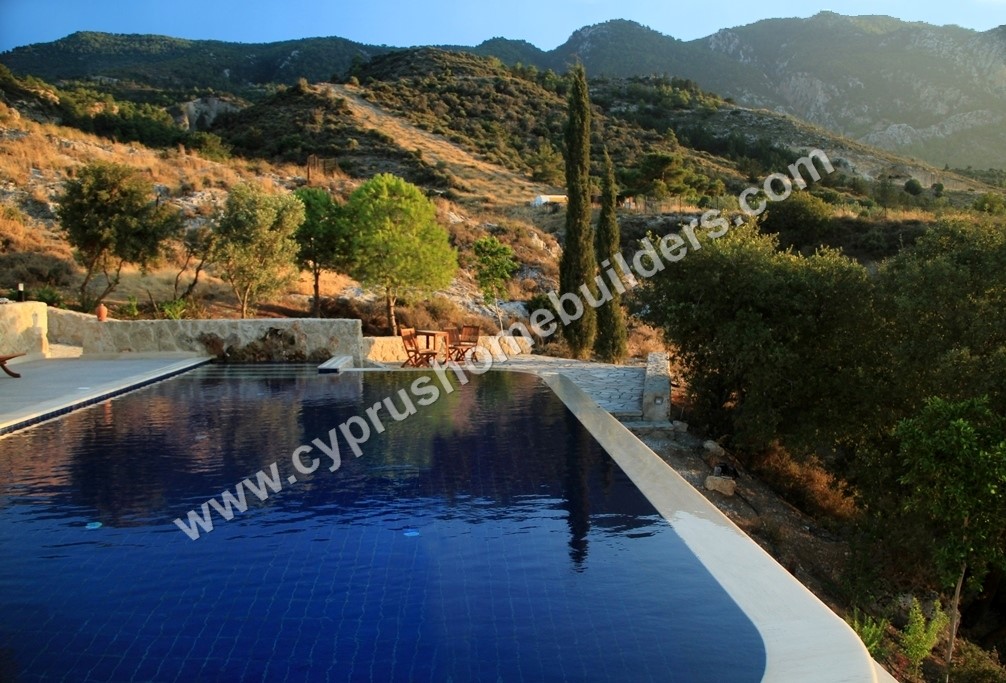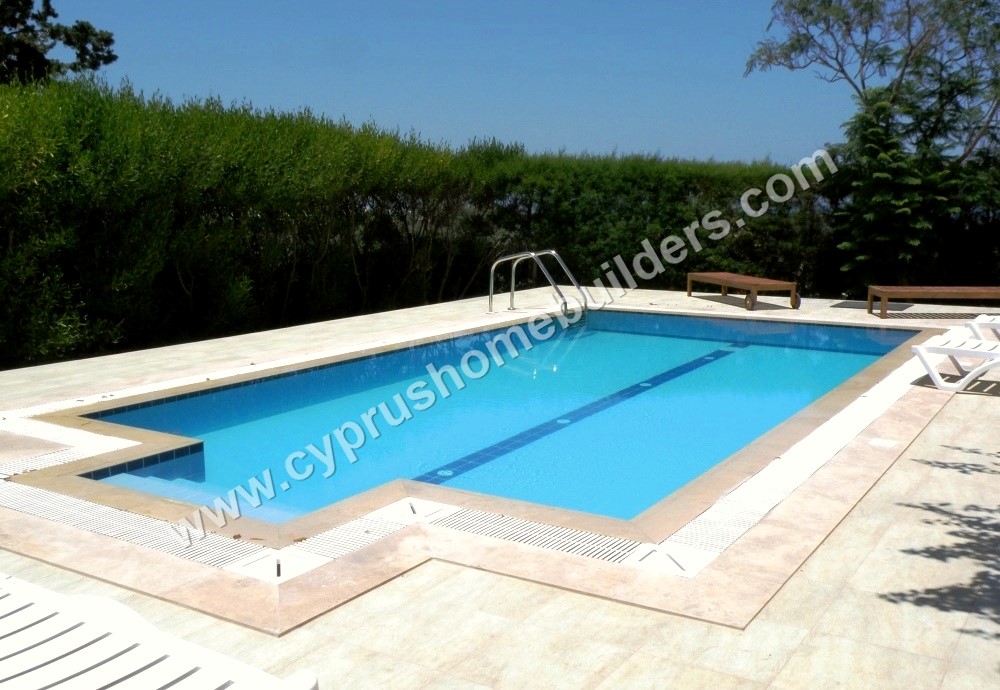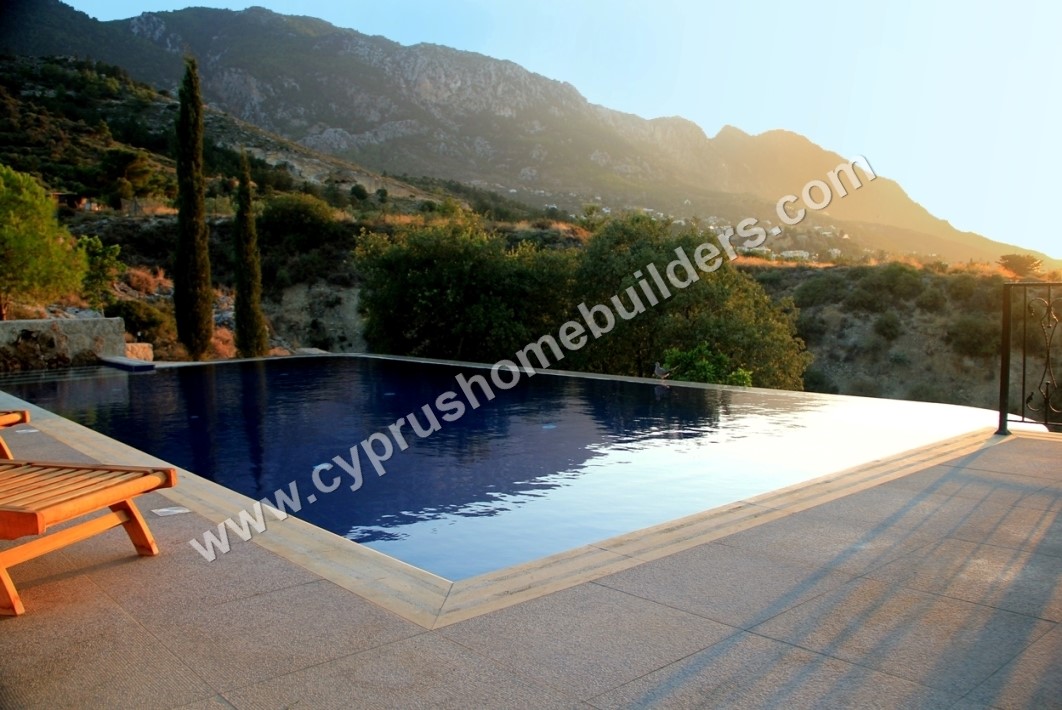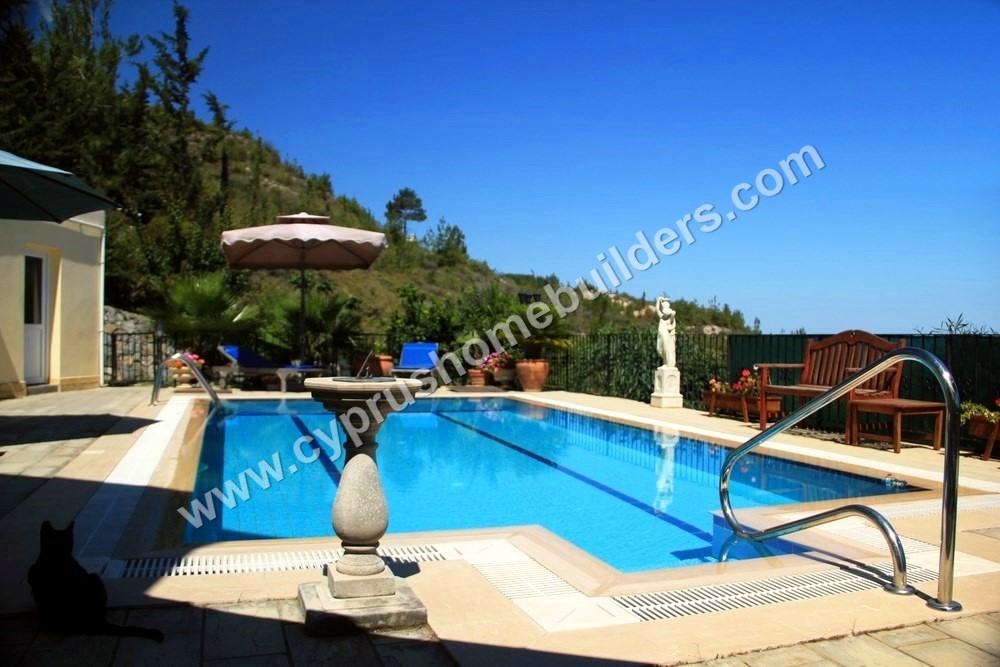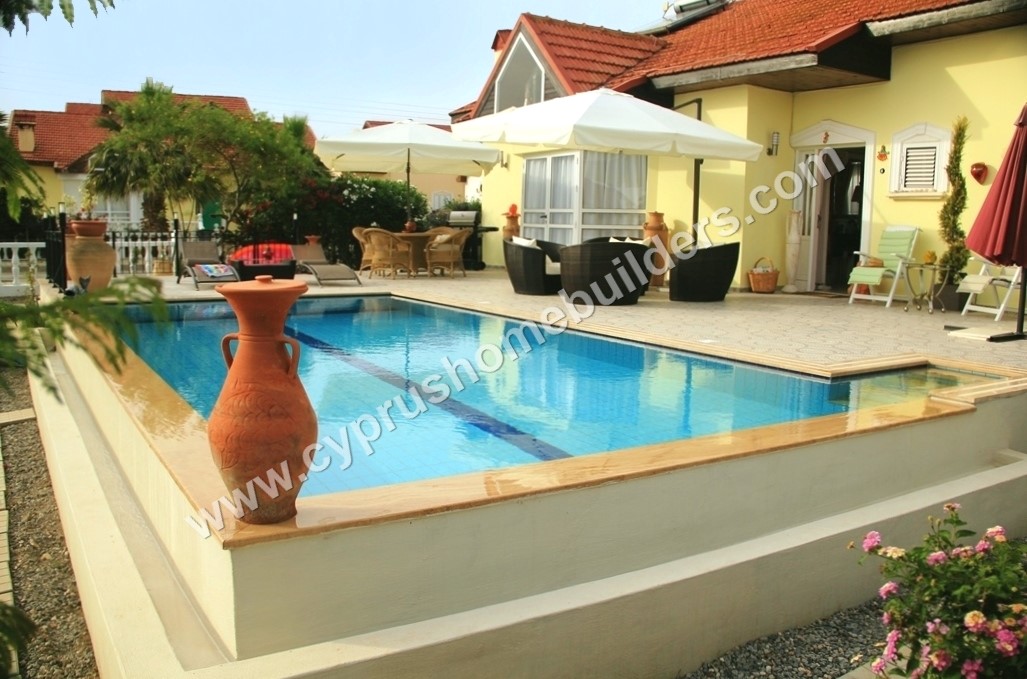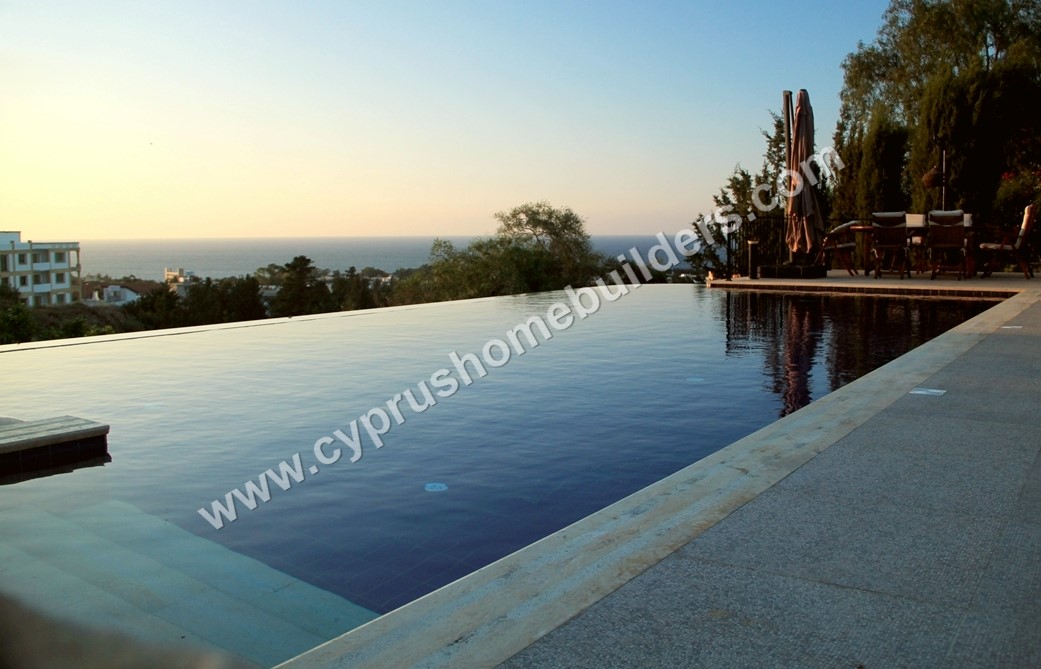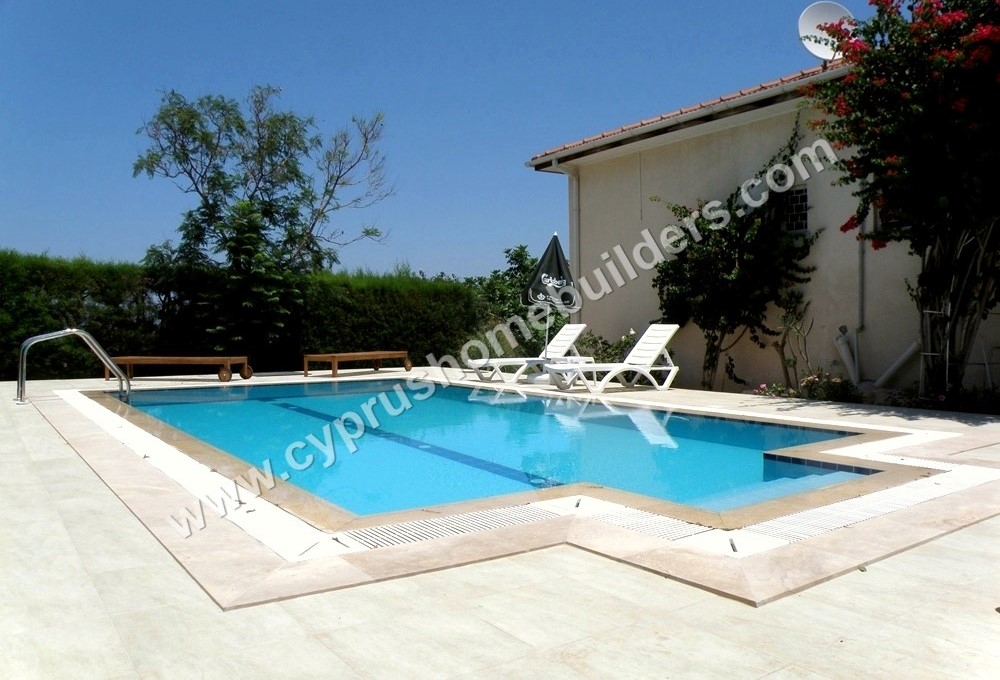 At Cyprus Homebuilders, we pay extra attention to all measurements to ensure a perfect level and even overflow pool when constructing a water collecting channel. The correct size balance tank and properly installed pool mechanics will ensure you do not lose any precious water when the pool is usable.
If you want your dream pool to become a reality and make it problem-free for many years to come, contact us now for a FREE no-obligation meeting with our pool construction expert.
Request a Quote
( ! ) Strict standards: Only variables should be passed by reference in /var/www/cyprus/www/.lib/My/Form/Decorator/AdminSelect.php on line 43
Call Stack
#
Time
Memory
Function
Location
1
0.0001
233056
{main}( )
../index.php:0
2
0.0340
2059504
Zend_Application->run( )
../index.php:31
3
0.0340
2059624
Zend_Application_Bootstrap_Bootstrap->run( )
../Application.php:366
4
0.0340
2061312
Zend_Controller_Front->dispatch( )
../Bootstrap.php:97
5
0.1148
2721968
Zend_Controller_Dispatcher_Standard->dispatch( )
../Front.php:954
6
0.1167
2856464
Zend_Controller_Action->dispatch( )
../Standard.php:308
7
0.1290
4158800
Zend_Controller_Action_HelperBroker->notifyPostDispatch( )
../Action.php:526
8
0.1290
4159848
Zend_Controller_Action_Helper_ViewRenderer->postDispatch( )
../HelperBroker.php:277
9
0.1290
4160136
Zend_Controller_Action_Helper_ViewRenderer->render( )
../ViewRenderer.php:960
10
0.1293
4161168
Zend_Controller_Action_Helper_ViewRenderer->renderScript( )
../ViewRenderer.php:921
11
0.1293
4161312
Zend_View_Abstract->render( )
../ViewRenderer.php:900
12
0.1294
4178328
Zend_View->_run( )
../Abstract.php:888
13
0.1294
4179472
include( '/var/www/cyprus/www/.application/modules/services/views/scripts/index/show.phtml' )
../View.php:108
14
0.1358
4291632
Zend_Form->__toString( )
../View.php:188
15
0.1358
4291728
Zend_Form->render( )
../Form.php:2949
16
0.1358
4292488
Zend_Form_Decorator_FormElements->render( )
../Form.php:2933
17
0.1364
4299312
Zend_Form_Element->render( )
../FormElements.php:116
18
0.1364
4299800
My_Form_Decorator_AdminSelect->render( )
../Element.php:2042