Professional Property Survey in North Cyprus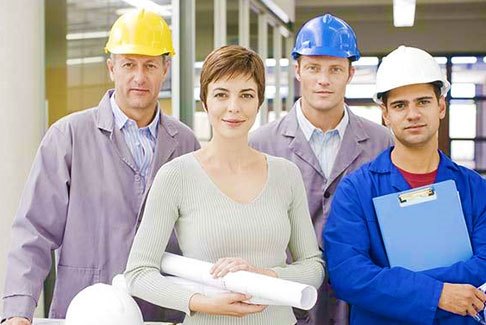 Have you built a new house in North Cyprus and need a third party to inspect it?
Are you planning to purchase property and want further information or a second opinion?
Do you require a trusted company to survey your property due to a pending legal action?
Whatever your needs, Cyprus Homebuilders construction survey services are available to guide you with your property challenges.
For the last 20 years, we have been one of the most trusted construction companies in the TRNC, specialising in premium quality projects. You can relax knowing you are working with a professional company that has vast experience in property survey matters.
When you are ready to sign off on a project or purchase new property, it is extremely important to have it surveyed by a trusted third party like Cyprus Homebuilders. The reason is, sub-standard quality of work by some local construction companies can result in a poor decision and a long-term setback.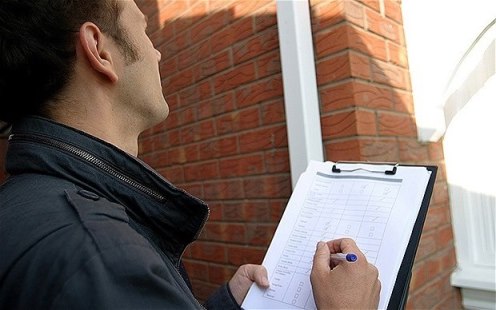 North Cyprus Property Realities
! Did you know that nearly 80% of all properties in North Cyprus face structural dampness issues of some sort, and nearly 90% of the houses cannot be inhabited during the winter months because they are not built to withstand the windy and rainy winters of the Mediterranean region? These houses were built in bulk and sold for pennies. Foundations were not always properly calculated, resulting in property structural damages and additional costly underpinning works !
Unfortunately, many foreigners see a beautiful advertisement and naively invest in a property needing endless repairs. Unless buyers have experience, it is almost impossible to identify problems, especially if the house was plastered and painted before being put up for sale. The result is devastating. Buyers lose money, hearts are broken, and property value decline.
Choose a Certified Surveyor
At Cyprus Homebuilders, we highly recommend hiring a certified building surveyor to inspect the property before you make a purchase. Our surveyor will write a detailed report and provide you with the information you need to make a responsible property decision for the future.
The construction survey services we provide in the TRNC include a property state survey, warranty dispute survey, and construction or repairs cost estimation. These services have been designed to protect you. They help point out any problems that may arise in the future as well as ensure your property cost estimations are correct.
If you want to protect yourself from investing in a property in which substandard work is evident and rely on a trusted third party to survey your site, contact us for a FREE consultation to discuss the solution that is right for you.
Request a Quote
( ! ) Strict standards: Only variables should be passed by reference in /var/www/cyprus/www/.lib/My/Form/Decorator/AdminSelect.php on line 43
Call Stack
#
Time
Memory
Function
Location
1
0.0000
233024
{main}( )
../index.php:0
2
0.0264
2059504
Zend_Application->run( )
../index.php:31
3
0.0264
2059624
Zend_Application_Bootstrap_Bootstrap->run( )
../Application.php:366
4
0.0264
2061312
Zend_Controller_Front->dispatch( )
../Bootstrap.php:97
5
0.0597
2721920
Zend_Controller_Dispatcher_Standard->dispatch( )
../Front.php:954
6
0.0613
2856424
Zend_Controller_Action->dispatch( )
../Standard.php:308
7
0.0725
4154192
Zend_Controller_Action_HelperBroker->notifyPostDispatch( )
../Action.php:526
8
0.0725
4155240
Zend_Controller_Action_Helper_ViewRenderer->postDispatch( )
../HelperBroker.php:277
9
0.0726
4155528
Zend_Controller_Action_Helper_ViewRenderer->render( )
../ViewRenderer.php:960
10
0.0729
4156560
Zend_Controller_Action_Helper_ViewRenderer->renderScript( )
../ViewRenderer.php:921
11
0.0729
4156704
Zend_View_Abstract->render( )
../ViewRenderer.php:900
12
0.0730
4173720
Zend_View->_run( )
../Abstract.php:888
13
0.0730
4174864
include( '/var/www/cyprus/www/.application/modules/services/views/scripts/index/show.phtml' )
../View.php:108
14
0.0769
4268608
Zend_Form->__toString( )
../View.php:188
15
0.0769
4268704
Zend_Form->render( )
../Form.php:2949
16
0.0769
4269464
Zend_Form_Decorator_FormElements->render( )
../Form.php:2933
17
0.0775
4276288
Zend_Form_Element->render( )
../FormElements.php:116
18
0.0775
4276776
My_Form_Decorator_AdminSelect->render( )
../Element.php:2042