Land Sale and Legal Advice in North Cyprus
When you are searching for a perfect plot on which to build property in North Cyprus, the experience can be overwhelming or it can be one of the most rewarding and inspiring times of your life. While there is a lot to consider, with a little research, a good checklist, and some solid legal guidance, you can turn your land buying experience into a satisfying once-in-a-lifetime memory.

Do Your Research
Use local resources and the Internet to find out what you can own. When potential buyers choose estate agencies, they are likely to be competing with many others for the same plots, as most sellers place their ads with the same few agencies and for rather high prices. At Cyprus Homebuilders, we know numerous trusted locals who do not rely on the estate agencies and in fact many people who may not speak English but prefer to sell directly through someone they know and trust. This can also keep profit margins at a minimum on their plot of land. The fact is, many of these plots are absolutely unique and have stunning views, and we have some great connections to share.
When you are seeking the perfect land, whether it is by the sea or high in the mountains, it helps to understand the steps involved in your dream purchase. When you buy land in the TRNC, you need legal help. If you rely on an expert to perform the legal research and assist you with a purchase, risks are reduced and your time is well spent in finding problem-free land. Many buyers are not able to identify hidden costs related to building infrastructure and pedestrian requirements when purchasing property. As well, buyers are not always aware of permit requirements. At Cyprus Homebuilders, we are proud to admit we've saved customers thousands of British pounds by sharing the truth about the added costs of pedestrian walkways, rainwater drainage, manholes, and more.
Write a Checklist
Create a checklist based on the research you did and include details about the following:
Find available land or plots in the locations where you wish to build;
Contact a reputable construction company for legal help and sale assistance;
Review and understand the TRNC's property title deeds;
Understand plot paper requirements and get all necessary papers in order;
Close on your land and build the house of your dreams.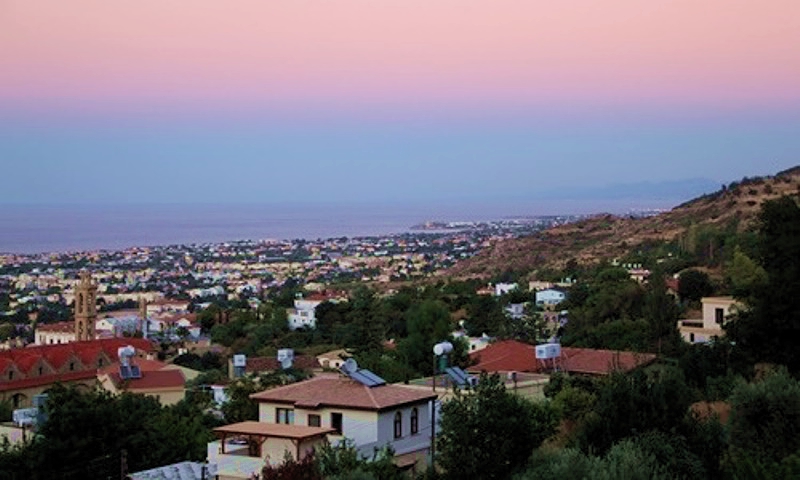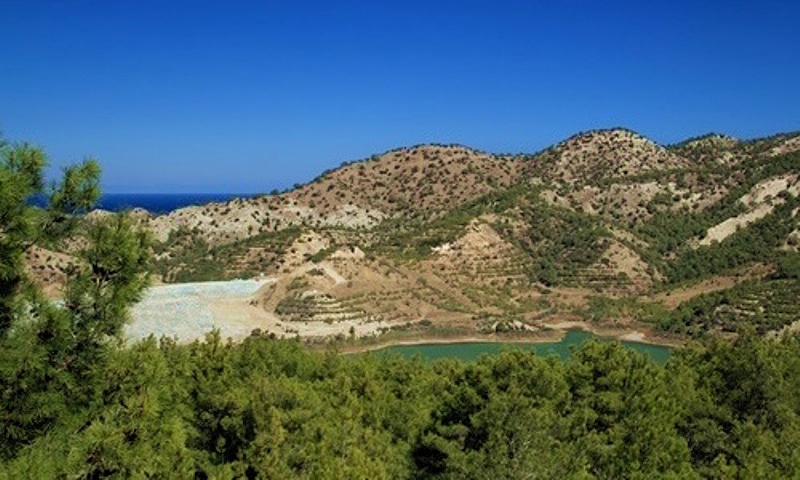 Seek Guidance
Keep in mind there are four types of property title deeds in North Cyprus, and your specific buying process will depend on your desired property. These property titles deed types include:
1. Pre-1974 Turkish Freehold Title;
2. Pre-1974 Foreign Freehold Title;
3. TRNC Exchange Title (Eşdeğer);
4. TRNC TMD Title (properties and land plots granted to the
Turkish immigrants by the TRNC government after 1974).
When you rely on an expert, all of the details are covered. Here at Cyprus Homebuilders, we have an extensive database of land plots to select from and years of experience in assisting our customers in closing deals. You can rely on us to accommodate your needs for land search, legal advice, paperwork, assistance with the sale, closing, and eventually building your dream home if this is your ultimate goal.
Feel free to contact us or stop by our office to find out more on the topic of land purchases in North Cyprus. You are only one step away from your dream!
Request a Quote
( ! ) Strict standards: Only variables should be passed by reference in /var/www/cyprus/www/.lib/My/Form/Decorator/AdminSelect.php on line 43
Call Stack
#
Time
Memory
Function
Location
1
0.0000
232992
{main}( )
../index.php:0
2
0.0299
2059504
Zend_Application->run( )
../index.php:31
3
0.0299
2059624
Zend_Application_Bootstrap_Bootstrap->run( )
../Application.php:366
4
0.0300
2061312
Zend_Controller_Front->dispatch( )
../Bootstrap.php:97
5
0.0632
2721904
Zend_Controller_Dispatcher_Standard->dispatch( )
../Front.php:954
6
0.0647
2856400
Zend_Controller_Action->dispatch( )
../Standard.php:308
7
0.0753
4156144
Zend_Controller_Action_HelperBroker->notifyPostDispatch( )
../Action.php:526
8
0.0753
4157192
Zend_Controller_Action_Helper_ViewRenderer->postDispatch( )
../HelperBroker.php:277
9
0.0753
4157480
Zend_Controller_Action_Helper_ViewRenderer->render( )
../ViewRenderer.php:960
10
0.0756
4158512
Zend_Controller_Action_Helper_ViewRenderer->renderScript( )
../ViewRenderer.php:921
11
0.0756
4158656
Zend_View_Abstract->render( )
../ViewRenderer.php:900
12
0.0756
4175672
Zend_View->_run( )
../Abstract.php:888
13
0.0756
4176816
include( '/var/www/cyprus/www/.application/modules/services/views/scripts/index/show.phtml' )
../View.php:108
14
0.0795
4272056
Zend_Form->__toString( )
../View.php:188
15
0.0795
4272152
Zend_Form->render( )
../Form.php:2949
16
0.0795
4272912
Zend_Form_Decorator_FormElements->render( )
../Form.php:2933
17
0.0801
4279736
Zend_Form_Element->render( )
../FormElements.php:116
18
0.0801
4280224
My_Form_Decorator_AdminSelect->render( )
../Element.php:2042