Professional Plastering and Painting in North Cyprus
Nothing improves the appearance of a house more than having smooth walls and a fine coat of paint. New plaster can instantly breathe fresh life into the interior or exterior of your home, and new paint will transform your dull rooms into warm and homely spaces. Repainting the exterior of your property will make it look new once again.
Carefully selected paint and other chemical solutions can also protect your property made of stone, wood, and iron, from the wet winters of Cyprus by creating a waterproof shield around it.
Although new plaster and paint have the ability to transform your home quickly and easily, they can also lead to many problems if not carried out correctly. Thorough preparation of surfaces and usage of high quality materials is A MUST when it comes to this sort of job.
Poorly prepared plastering will quickly crumble, be uneven, or need replacing within months. Low quality paint or too much water mixed into it will only last for one or maximum of two seasons. Often, good contractors are hard to come by in North Cyprus. Many will try to cut their costs by using low quality materials or poorly skilled sub-contractors, which will inevitably lead to more work and expenses in the future.
This is why here at Cyprus Homebuilders we pay extra attention when it comes to employing plasterers and painters. Our professional team is highly trained and ready to turn your property into something truly special. Using only the best quality materials and offering a complete guarantee on all work, you can relax knowing your home is in good hands.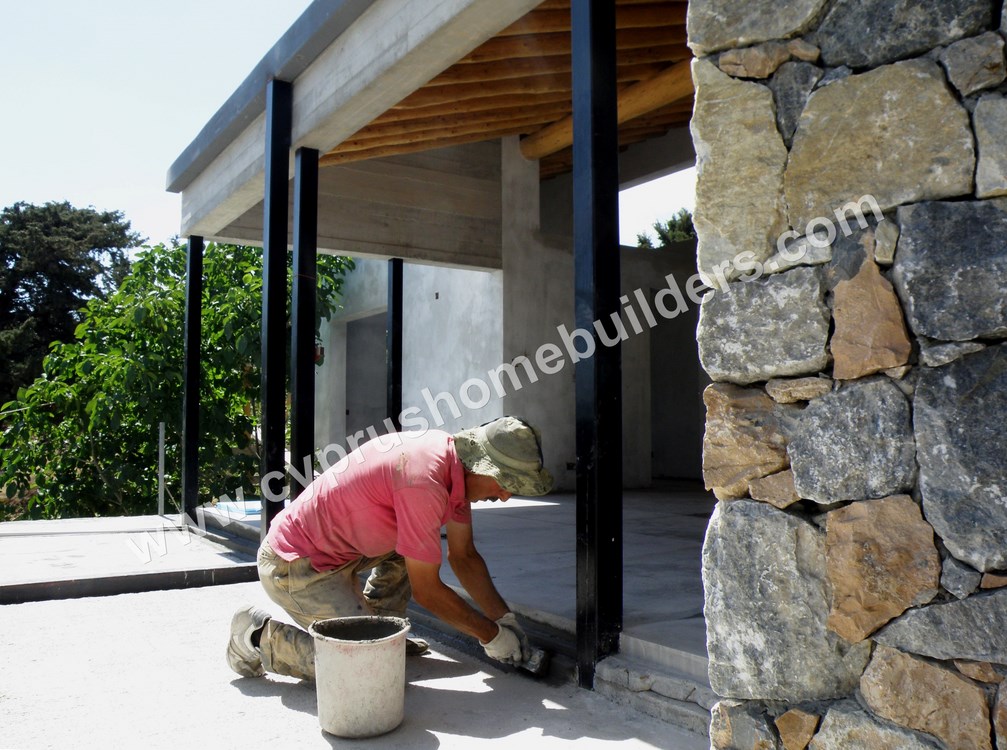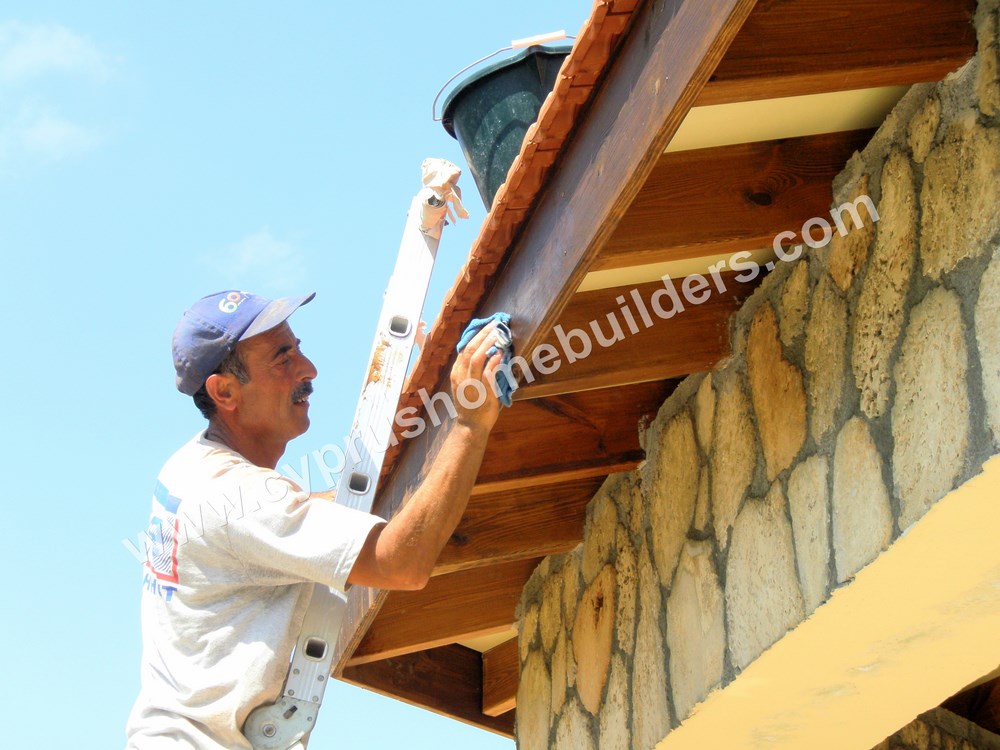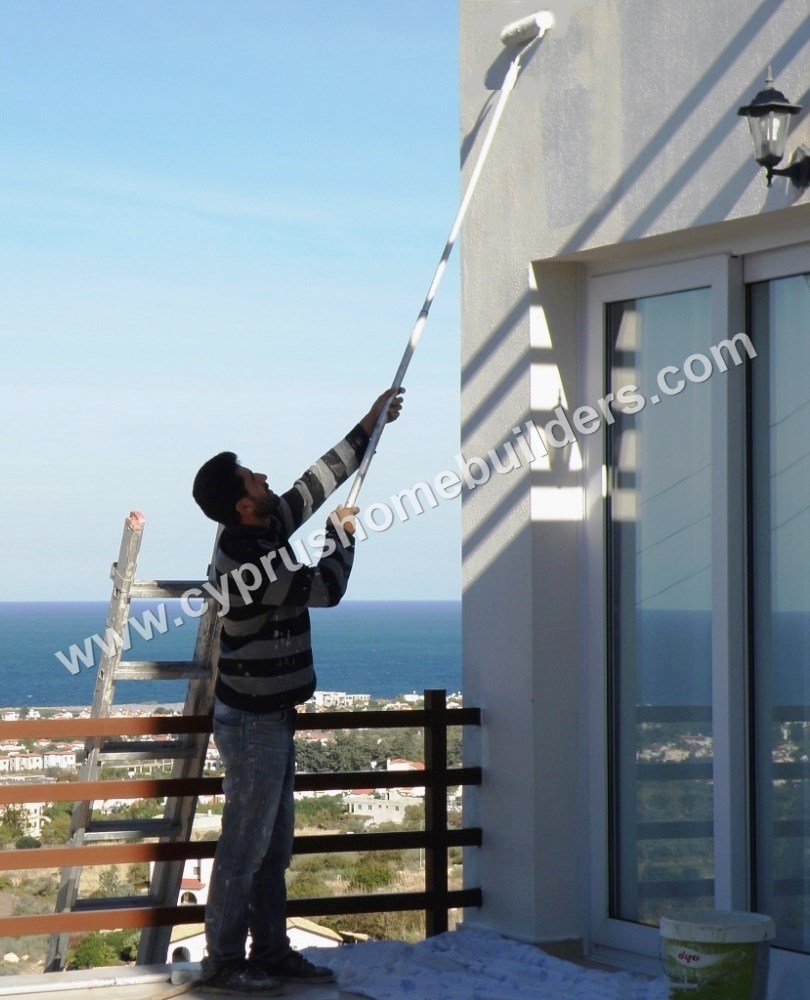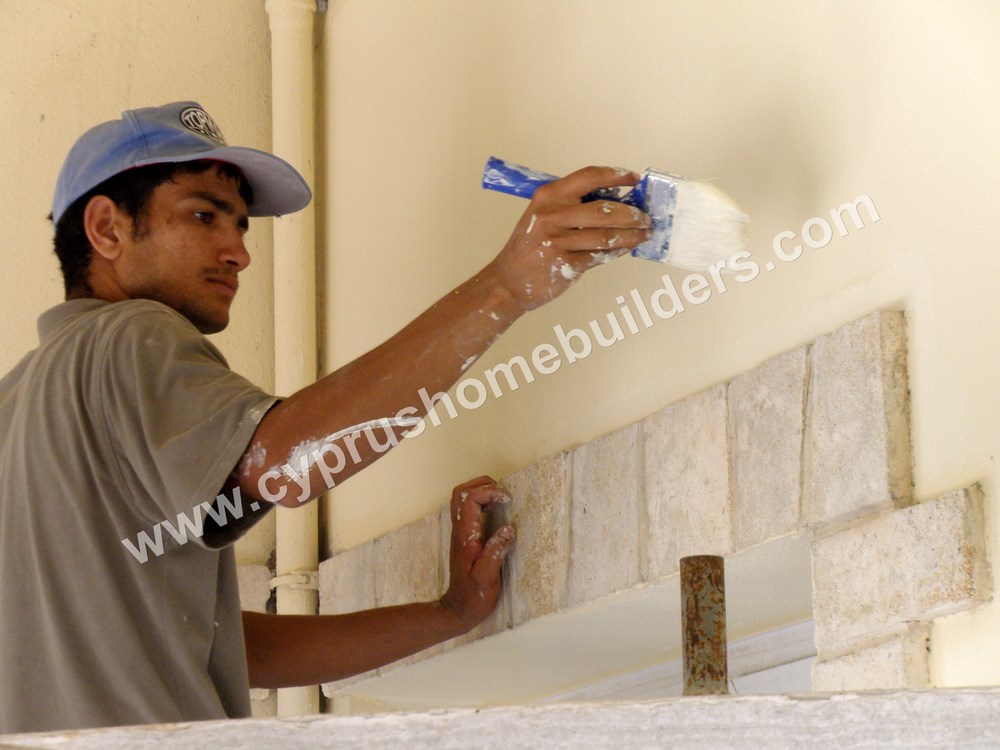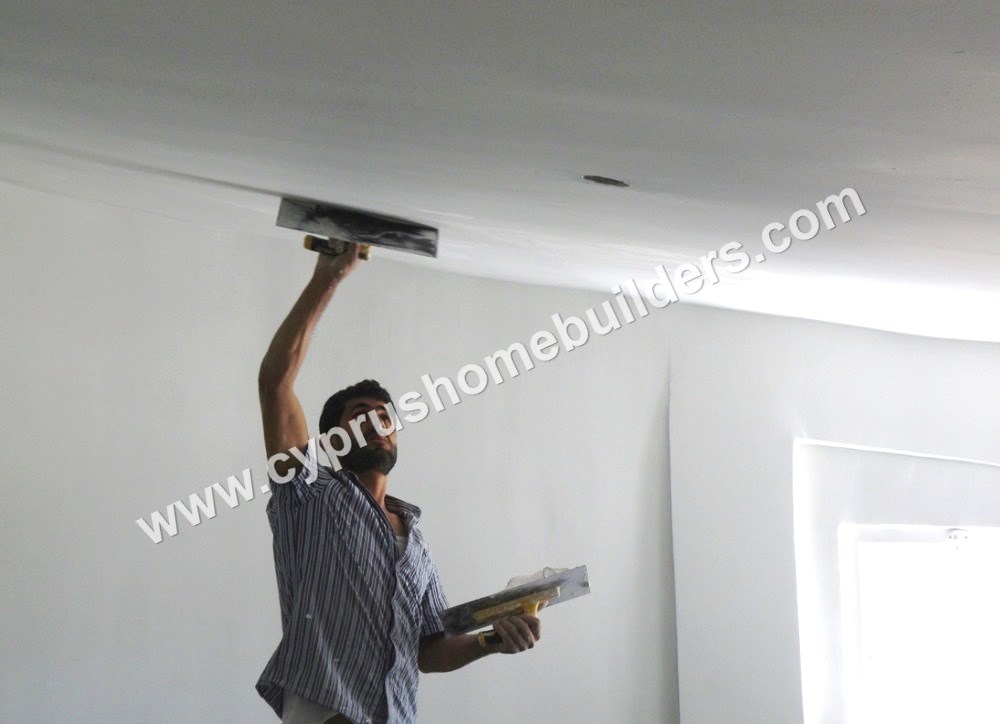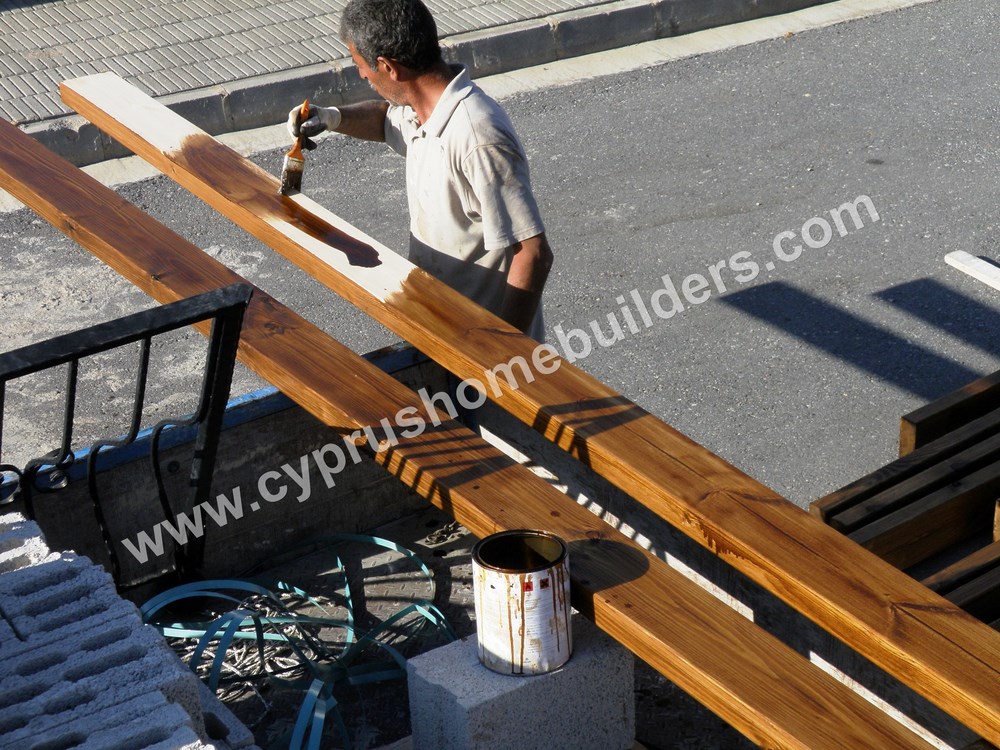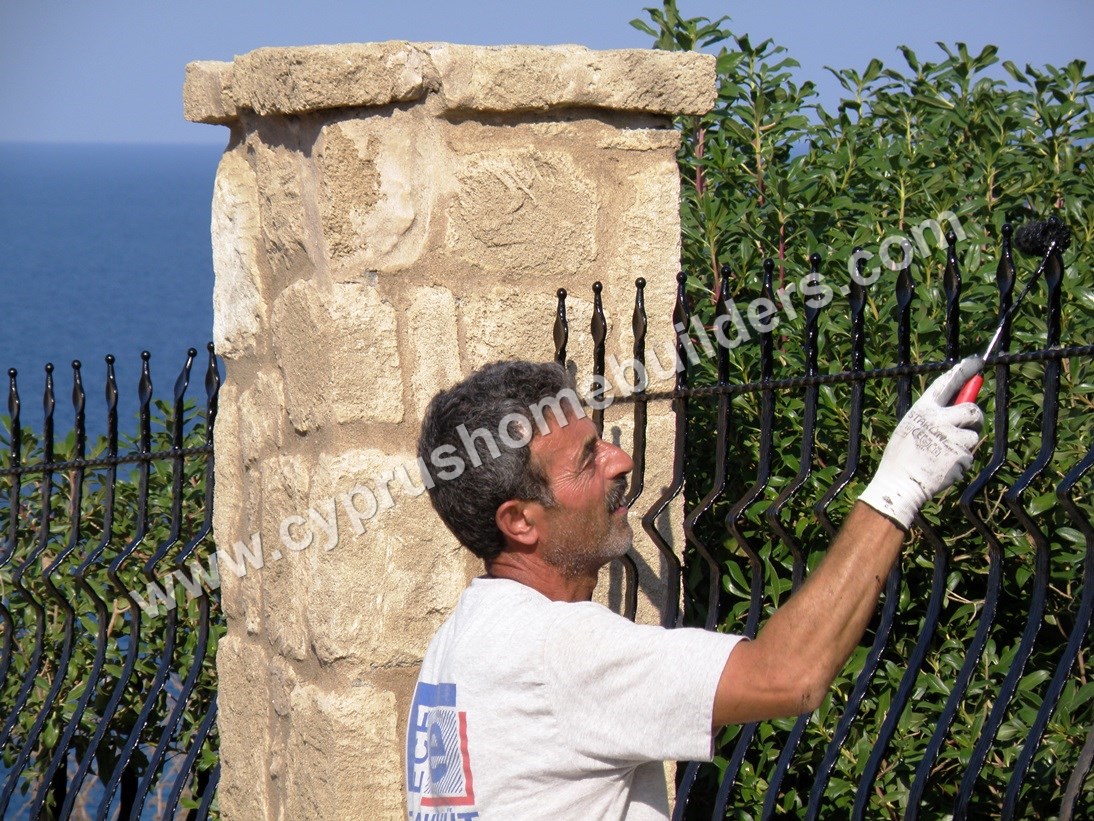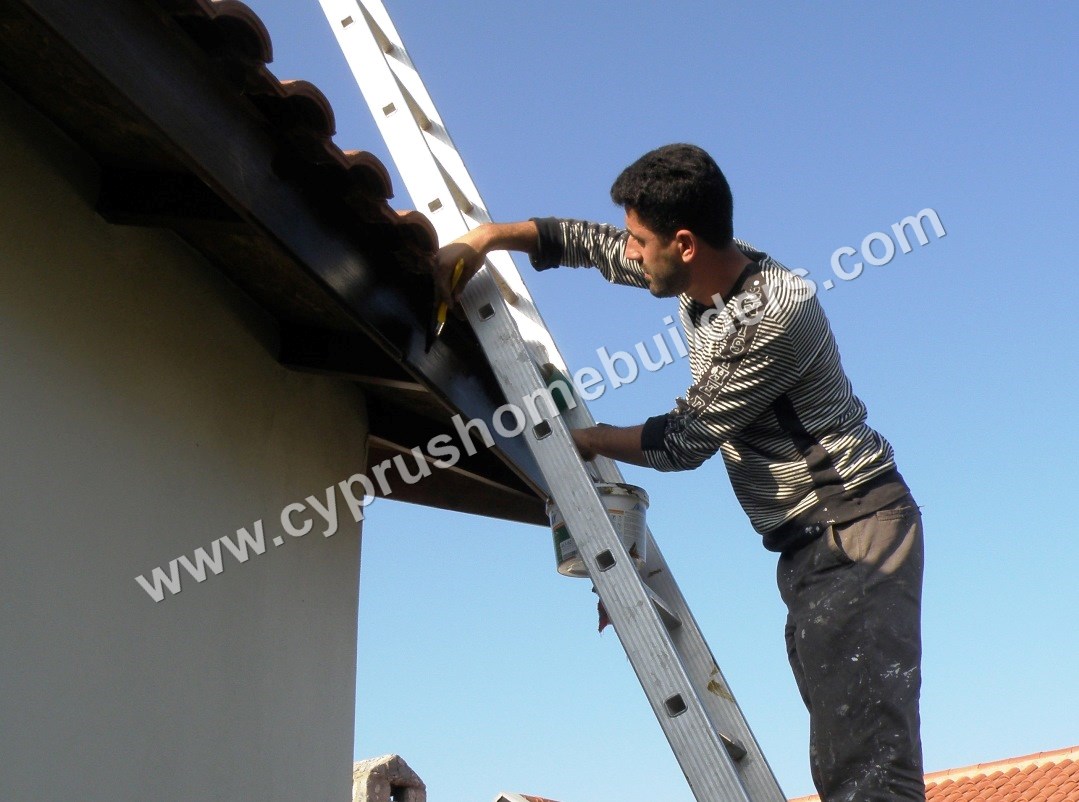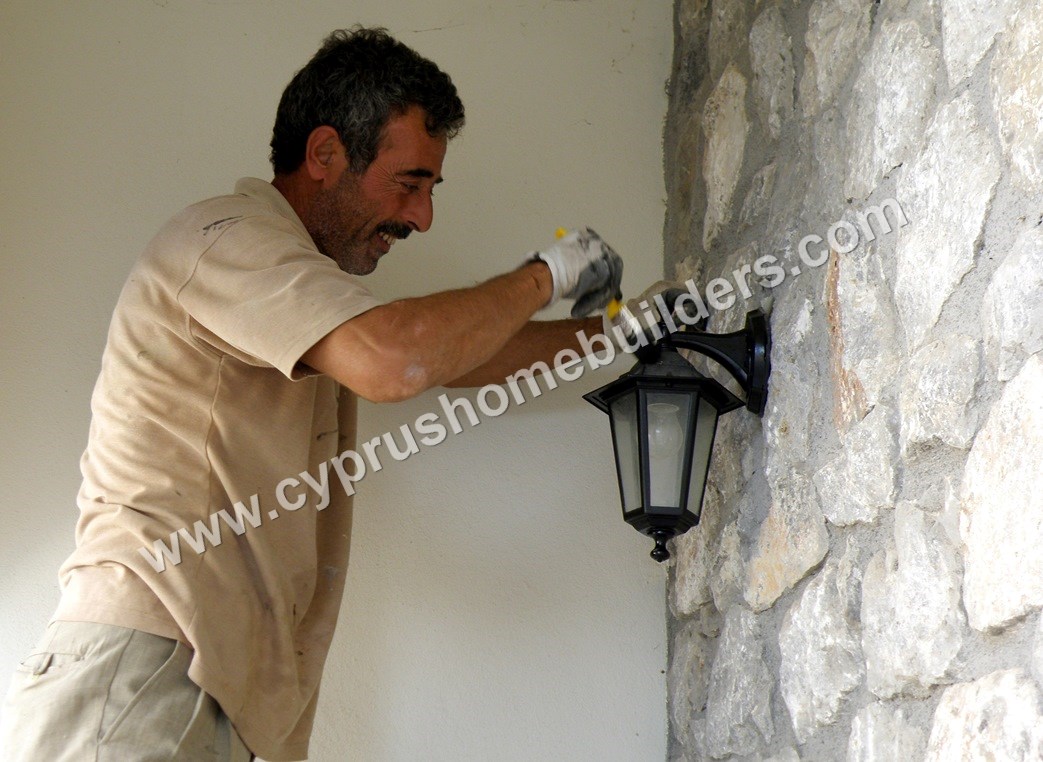 We pride ourselves in using only the finest quality European and Turkish plaster, paint, and chemical solutions available in the TRNC. When combined with a team of skilled workers, you can feel assured that you will be getting a quality and professional job completed on your property.
If you are interested in repairing your villa, bungalow, or apartment here in North Cyprus, contact us and schedule a FREE no-obligation visit to discuss your needs, assess the amount of repairs, and create a plan to meet your expectations. Request a quote now!
Request a Quote
( ! ) Strict standards: Only variables should be passed by reference in /var/www/cyprus/www/.lib/My/Form/Decorator/AdminSelect.php on line 43
Call Stack
#
Time
Memory
Function
Location
1
0.0000
233024
{main}( )
../index.php:0
2
0.0264
2059504
Zend_Application->run( )
../index.php:31
3
0.0264
2059624
Zend_Application_Bootstrap_Bootstrap->run( )
../Application.php:366
4
0.0264
2061312
Zend_Controller_Front->dispatch( )
../Bootstrap.php:97
5
0.0605
2721928
Zend_Controller_Dispatcher_Standard->dispatch( )
../Front.php:954
6
0.0624
2856424
Zend_Controller_Action->dispatch( )
../Standard.php:308
7
0.0757
4134696
Zend_Controller_Action_HelperBroker->notifyPostDispatch( )
../Action.php:526
8
0.0757
4135744
Zend_Controller_Action_Helper_ViewRenderer->postDispatch( )
../HelperBroker.php:277
9
0.0757
4136032
Zend_Controller_Action_Helper_ViewRenderer->render( )
../ViewRenderer.php:960
10
0.0760
4137064
Zend_Controller_Action_Helper_ViewRenderer->renderScript( )
../ViewRenderer.php:921
11
0.0760
4137208
Zend_View_Abstract->render( )
../ViewRenderer.php:900
12
0.0761
4154224
Zend_View->_run( )
../Abstract.php:888
13
0.0761
4155368
include( '/var/www/cyprus/www/.application/modules/services/views/scripts/index/show.phtml' )
../View.php:108
14
0.0827
4267728
Zend_Form->__toString( )
../View.php:188
15
0.0827
4267824
Zend_Form->render( )
../Form.php:2949
16
0.0827
4268584
Zend_Form_Decorator_FormElements->render( )
../Form.php:2933
17
0.0833
4275408
Zend_Form_Element->render( )
../FormElements.php:116
18
0.0833
4275896
My_Form_Decorator_AdminSelect->render( )
../Element.php:2042